WWI Weekend and Shrouds
The weekend weather was glorious so there was a great turnout for SSAFA's WWI Living History weekend marking the 100th Anniversary of the end of WWI.
There were re-enactors aplenty in WWI uniforms, the bi-plane with pilot and ground crew was on display and there was a new WWI encampment complete with 18-pounder field gun provided by the Larkhill Living History Group.

The Lord Lieutenant of Wiltshire greeted the Wiltshire Army Cadet Force and their Corps of Drums and Bugles, the Sea Cadet Corps, the Royal Marine Cadet Corps and the Royal British Legion standards as they paraded from the city into the Cathedral for a special commemorative Evensong.

A moving tribute created by Somerset based artist, Rob Heard to those who died in the 'war to end all wars' was on display in the Cloister Garth. This was the first showing in 2018 of The Shroud project, made up of 1561 shrouded figures representing each day of the war. There will be further exhibitions of the shrouds in Exeter and Belfast, culminating in a mass display of 72,396 shrouded figures (all hand-sewn by the artist) in London's Queen Elizabeth Olympic Park from 8-18 November, displayed as part of a national commemoration of the of the centenary.
The Shroud project: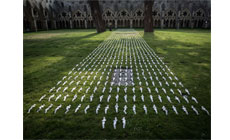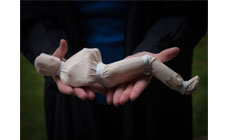 WWI Display: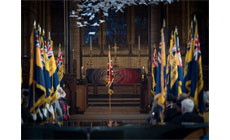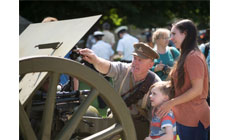 Back