David Hockney is now open!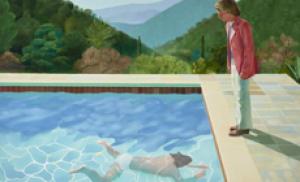 The much-anticipated David Hockney exhibition has finally opened at Tate Britain.
Celebrating a lifetime of achievements, this unprecedented exhibition follows Hockney over six decades. You'll come face-to-face with iconic images of LA pools and sweeping Yorkshire landscapes – each demonstrating his ever-changing style and interest in new technologies.
Don't forget, you can see Hockney as often as you like as a Tate Member.
Back