A Busy May - What's On in Prison?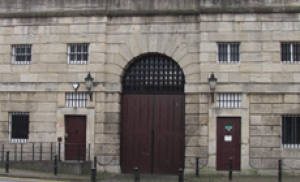 This weekend saw the successful opening of Gloucester Prison to the public, with sold out guided tours and excited self-guiders the first members of the public to see the prison have found their experience behind bars fascinating.
Gloucester Prison is now open 7 days a week from 10am with Guided Tours on Tuesdays, Thursdays, Saturdays and Sundays; find out more here.
Shepton Mallet Prison has also been busy with production crews and paranormal companies, as well as setting up ready to open to the public this Friday (the 12th) with the first Guided Tours on Saturday 13th. Find out more about Shepton Mallet Prison here.

Further up the line, Shrewsbury Prison has been busy with tours, a fantastically received History Day and a great night of live music on Friday. Things aren't slowing down either, the gates are open as normal from 10am daily (except Saturday the 13th) with Guided Tours on Tuesday, Thursday, and Sunday, there's more live music this Friday (the 12th), then Prison Escape and A Night in the Dana on Saturday the 13th. For more information on Shrewsbury Prison click here, or book Prison escape tickets here (quick - you haven't got long left to grab a ticket!).

So where will you be next Saturday? Exploring Gloucester Prison, delving into the history of Shepton Mallet Prison or Escaping from Shrewsbury Prison?
Click here for more information on Jailhouse Tours
Back