Sense and Sensibility at Pencarrow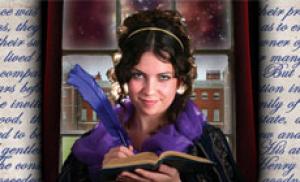 We have a very special treat for you when the Chapterhouse Theatre Company will be here performing Sense & Sensibility in our beautiful gardens.
We are aiming to set the scene in the Italian Gardens, the perfect setting, however this is all weather dependent beforehand. Otherwise it will be on our East Lawn.
Tickets are available now, please either call
01208 841369
or e-mail
info@pencarrow.co.uk
- Adults £16, Students & Children £10, Family tickets (2 adults & 2 children) £46, Children under 5 FREE.
Bring a picnic and seating and get transported back in time, Jane Austen style!!
Back