Remembrance Concert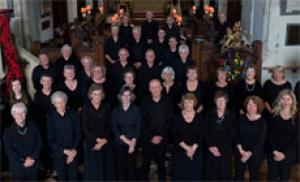 A Remembrance Concert featuring a packed programme of music and readings in memory of those who gave their lives in the First World War takes place at a Test Valley Museum this November.
The Museum of Army Flying will host the St John Singers at the fundraising event which starts at 7.30pm on Saturday 3 November.
Set amidst the Museum's displays of fixed wing and rotary aircraft the evening promises to be an atmospheric and moving occasion suitable for families.
The Middle Wallop based Museum is on the brink of undergoing a £2.5million transformation which will see it closed until April 2019.
This evening will be one of the last public events taking place in the Museum this side of its closure for refurbishment.
Founded 45 years ago the St John Singers are a mixed choir of some 50 voices with members coming from Salisbury and the surrounding area.
Their concerts have supported nearly two hundred different charities over the years, raising significant funds for them.
Doors open at 6.30pm, the concert begins at 7.30pm.
Drinks will also be available to purchase on the night.
Back