Churchill and Champagne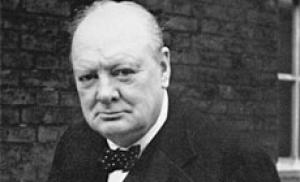 The Museum of Army Flying will be holding a talk with some added sparkle at Stockbridge Town Hall this December.
Winston Churchill and his love of Champagne will come under spotlight by author, broadcaster and aviator Paul Beaver in an illustrated talk which will also offer the opportunity to try Churchill's Champagne of choice, Pol Roger*.
The talk, which takes place from 7pm on Wednesday 19 December 2018, is part of an outreach series of lectures which take place one Wednesday of each month until March 2019, during the Museum's closure for refurbishment.
Churchill once said: "Gentlemen, we are not fighting for France. It is champagne for which we fight."
Paul Beaver says: "It is with these few words Winston Churchill's love of the French sparkling wine can be summed up.
"From a very young age, the great man drank champagne and even during the war, he consumed a bottle a day wherever he was working."
Paul will speak about his travels in Britain, France and Morocco, following Churchill's taste for champagne and especially the Pol Roger house in Epernay.
For more information, or to purchase tickets visit www.armyflying.com/events or call 01264 784421.
Space at the Town Hall is more limited than the Museum, so be sure to book in advance to avoid disappointment.
*cost applies.
Back