Stratford Literary Festival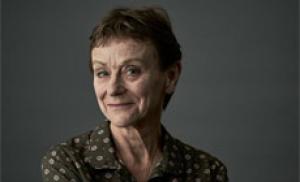 The 12th Stratford Literary Festival, which runs from 28 April – 5 May, is partnering with local charity, 'Springfield Mind' to raise awareness on mental health and at the same time help them raise money.
The Festival will host two events on topics surrounding mental health, a very important and timely subject which affects one in four people in the UK. Both events will take place on Friday 3 May at Stratford Playhouse.
At 2pm writer and campaigner, Nicci Gerrard, will discuss the impact of dementia, the issues surrounding memory, language, identity and ageing. Inspired by her father's battle with dementia and aware that 850,000 in the UK are living with the (diagnosed) disease, Nicci will explore the illness that touches millions around the world and its impact. Nicci, who is one half of the best-selling writing partnership Nicci French, is co-founder of John's Campaign, named after her father, which has campaigned to give carers of those with dementia the right to accompany them in hospital.
At 4pm writers Ella Risbridger and Laura Freeman will share the moments and meals that saved them. Ella has written Midnight Chicken, part cookbook, part memoir, which charts her story and recovery from depression. She will be joined in conversation by the author of The Reading Cure, Laura Freeman, whose love of reading helped her to battle an eating disorder that threatened to overwhelm her.
Annie Ashworth, Festival Director, said "Mental health is an important strand in our programming. Not only do books and reading help with easing anxiety and mental health issues, but many books, especially these days, discuss the topic of mental health and there is much to be said about the subject which is thankfully now aired so much more readily".
Springfield Mind, which is based in Stratford-upon-Avon, was founded over 30 years ago to promote wellbeing within the community and prevent mental health problems. Their vision is a society where people can live free of stigma and discrimination and achieve their personal wellbeing.
Claudine Pearson, Community Fundraiser at Springfield Mind said "Springfield Mind is affiliated to, but not funded by, national Mind. All local Minds are independent charities and, as such, we rely on grants and donations to deliver services. We are extremely grateful to Stratford Literary Festival for providing a platform for authors to speak out about their experience with mental health issues and giving us the opportunity to fundraise for improved wellbeing in our community."
Both talks, which last an hour, cost £10 (£8 students). Copies of the books will be available to purchase at the event and can be signed by the authors, and their will be on-the-door collections for Springfield Mind throughout the Festival. Full details on the Festival can be found at stratlitfest.co.uk. Tickets are on sale at ticketsource.co.uk/stratford-literary-festival.
For more information on Springfield Mind please visit https://springfieldmind.org.uk/.
Back