ELTHAM PALACE & GARDENS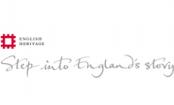 Court Yard, Eltham,
London
SE9 5QE
t: 020 8294 2548
e: eltham.palace@english-heritage.org.uk
w: www.english-heritage.org.uk/elthampalace

Eltham Palace is a site sure to capture the imagination of your group. Millionaires Stephen and Virginia Courtauld built their Art Deco mansion adjoining the medieval Great Hall of Eltham Palace in the 1930s. Using a multimedia handset groups can enter into their fashionable world and explore the glamorous interiors. Surrounded by an Arts & Crafts garden, there's also plenty to see outside. Virginia loved roses and groups visiting today can wander through the replanted Rose Garden.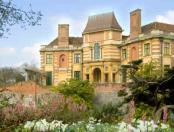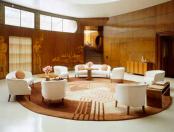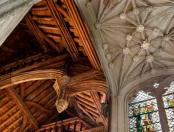 See the introductory film, uncovering the history of the palace and how the Courtaulds built and lived in it.




Explore the basement, featuring the Courtauld's intriguing bomb shelter and billiard room.




View the Map Room where plans were laid for the couple's world travels.



Take a look into Virginia Courtauld's recreated walk-in wardrobe, featuring glamorous period dresses to try on.



Marvel at the domed entrance hall, reminiscent of a 1930s ocean liner, with its luxurious hand knotted carpet and glorious veneered panels, using woods from the four corners of the world.




Be transported into medieval England as you walk down the corridor into the Great Hall. It was part of the original Eltham Palace, boyhood home of Henry VIII and a royal residence for over 300 years.




Wander through 19 acres of beautiful gardens which incorporate both 20th-century and medieval elements. Now fully interpreted by panels and a multimedia tour.