Visit Chester & Storyhouse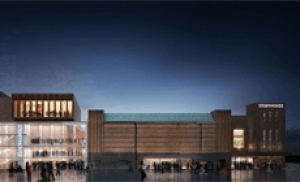 Storyhouse, Chester's new £37m theatre, cinema and library opens its doors this May and tickets for the opening season are selling fast!
Choose from hilarious adult musical, The Beggar's Opera, a magical celebration of love in A Midsummer Night's Dream, the immortal bloody thriller Julius Caesar or the surreal adventures of Alice in Wonderland. All of the above take place in the new theatre space and at Grosvenor Park Open Air Theatre.

With 10% off for groups of 10 or more, come and see Chester's new awe-inspiring cultural hub for a truly entertaining time in the city...
Click here to find out more.
Back