Tickets for HMP Shepton Mallet & HMP Gloucester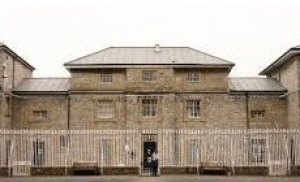 The websites are live, tickets are available and the doors are opening. Gloucester Prison will open it's doors on May 6th and Shepton Mallet Prison on May 12th.
Book your tickets now so you don't miss out! (Gloucester Prison Tickets; Shepton Mallet Prison Tickets).
You will be able to wander the wings of these historical prisons at your own pace on a self guided tour or choose a guided tour and get taken around the prison by ex-prison staff who worked behind the very gates you are entering.

Shepton Mallet Prison was built in 1610 and at 75ft has some of the highest walls of all UK prisons. Gloucester Prison has housed men and young offenders and has one of the only mess halls you'll find throughout the UK, most prisons here have 'in-cell' dining. Why don't prisoners have communal dining rooms you ask. Come on a tour and find out, along with many other prison facts the staff will share stories from their experience as well as heaps of historical facts about prison life and the buildings themselves.

With hundreds of years of history locked behind their imposing walls, we are excited to be able to reveal some of the stories and secrets hidden within these prisons.
To book tickets click here.
Back