Discover Endangered Species at Twycross Zoo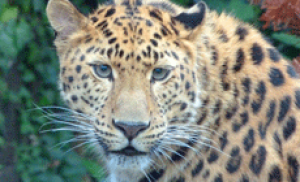 Twycross Zoo in the Midlands will put its rarest animals in the spotlight as part of the world-wide Endangered Species Weekend (19-21 May).
Visitors can take part in a number of activities, including a themed trail around the zoo for a chance to win a family ticket, and attend various talks to learn about the importance of protecting endangered species and how they can help animals under threat.

Over the course of the three days, Twycross Zoo Education Rangers will run numerous ten minute talks around the zoo, providing insights into how animals live in the wild, how the zoo helps to protect them and what visitors can do to help from home. Many of these talks will also include feeding times and giving the animals special activities to explain why animal enrichment is important in providing the best possible care.

Visitors can also take part in many activities and arts & crafts sessions focusing on endangered animals and conservation, which range from animal mask-making and endangered species pairs games, to adding ideas and messages to the zoo's Conservation Pledge Tree. The fun activities will take place throughout each day and ensure that all visitors leave the zoo full of intriguing facts about animals and the threats endangered species face in the wild.

The Endangered Species Weekend will also include an evening conservation talk "Work on the Wild Side" on Friday 19 May from 7pm. Neil Dorman, Curator of Conservation Programmes and Planning at Twycross Zoo will explain how international breeding programmes work to conserve endangered species and provide updates on some of the key conservation programmes Twycross Zoo supports around the world. Since 2006, the zoo has provided funding and support to 50 conservation projects in 27 countries, such as anti-poaching patrols of Cao Vit gibbons in Asia and vet visits to African sanctuaries.

Neil Dorman, Curator of Conservation Programmes and Planning at Twycross Zoo says: "Many of our species at Twycross Zoo are classified as endangered or critically endangered by the International Union for Conservation of Nature. Over 40% of babies born here in 2016 were from species that are threatened in the wild and 65% of these births were in species that are part of breeding programmes, which makes us the perfect place to visit and learn about animal species conservation. We have put together a fantastic programme for the weekend and look forward to sharing our passion for animals with all the visitors, who will join us here to enjoy a fun-filled day out."

Twycross Zoo's Endangered Species Weekend runs from Friday 19 May when the zoo opens at 10am, through to Sunday 21 May at 6pm when the zoo closes. For more information, call 0844 474 1777, or visit www.twycrosszoo.org.
Back