Salisbury Museum Festival of Archaeology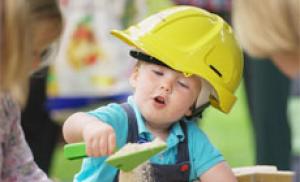 We are pleased to announce that this year's Festival of Archaeology at The Salisbury Museum will take place over the weekend of Saturday 21 and Sunday 22 July.
This summer, the family-friendly Festival of Archaeology is back with an outside showground of heritage, history and archaeology, as well as an indoor programme of talks in the museum hall.
It promises to be a fun weekend for all the family, where you can try your hand at all sorts of activities including firing long bows, practicing chivalry or enjoying the kids' crafts area with lots to make and do. There will be action and experts at every turn, with the chance to see a replica WWI tank and explore a living history recreation of a WWII Dorset Regiment camp. Should you need a break from all the action, the outside showground will also feature music and good food.
For fans of practical archaeology, Dr Phil Harding returns to carry out a live dig in the museum grounds. This is a unique chance to see this archaeological legend in action and for us to find out more about the history of the King's House itself. Phil will report on his findings, together with finds expert Lorraine Mepham, in their talk scheduled for Sunday afternoon.
Inside the museum visitors can meet Alex Langlands with the team from Southampton University, showing their new finds from the 2018 Old Sarum Archaeology Project.
The weekend will include two days packed with talks on some of the hottest archaeological topics, which will run quite literally from fact to fiction…
• Dr Ellen Royrvik 'Are you a Viking? A Legacy Explored'
• Lindsey Davis, author of the much-loved 'Falco' series of historical novels
• Richard Osgood 'Operation Nightingale's search for WWI Mk II Tanks at Bullecourt'
• Alex Hildred 'Henry VIII's Mary Rose – Workplace, Home, Tomb'
• Nathalie Barrett 'Model approaches to Landscapes'
• Dr Louise Loe and Professor Margaret Cox 'Uncovering the Fallen: The Excavation and Analysis of 250 Soldiers of WWI in Fromelles, France'
• Dr Phil Harding and Lorraine Mepham talking about their live dig at the museum
• Dr David Roberts 'Recent Historic England Fieldwork in the Stonehenge World Heritage Site
So whether it is specialist talks on Viking DNA or what it is like to write about a Roman detective, there is something to capture the imagination.
Finally, we will be creating our own Hoard of artwork over the course of the weekend, with a competition especially for children and the chance to win a great prize!
The Festival is open Saturday and Sunday 10am – 5pm. Entry is £2 donation and tickets for talks £8, will be available through the museum's website.
Back