Arts Fair Returns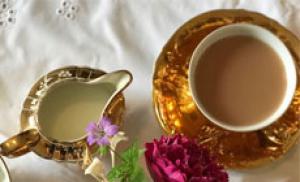 The popular and free to enter Arts Fair Discover:Gather:Give #Cafdgg returns to the historic Stratford-upon-Avon Town Hall for its fifth year from 3 – 4 November.  40 exceptional artists will be exhibiting more than 500 pieces of original and passionately created art, offering an exciting and eclectic mix of paintings, illustrations, ceramics, jewellery, glasswork, decoupage, textiles, wood turning, digital art, sculpture and book binding.  
Judith Layhe-Cook, Curator commented "Our artists have been chosen to provoke thought, and to stimulate imagination and conversation. The aim of #Cafdgg is to exhibit a wide range of styles and genres so that our visitors and collectors, no matter what their age, have a chance to fall in love with the art and meet the artists. It's a great opportunity to discover a wealth of artisanal work in our region and purchase some gorgeous Christmas gifts".
The Golden Cup Cafe is situated upstairs in the Ballroom where visitors can enjoy tea, coffee from Monsoon Estates and delicious cake served in elegant vintage golden tea sets on crisp white linen with fresh flowers.
Once again the Contemporary Arts Fair Discover:Gather:Give is supporting 'Shakespeare's Puppies Appeal Guide Dogs for the Blind'. Any donations would be gratefully received.
The Arts Fair is open to the public on 3 November from 10.30am – 5pm and on 4 November from 10.30am - 4pm.
To find out more information please visit www.discovergathergive.co.uk.
Back