Discovery Centre Cinema Room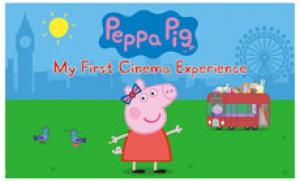 Following the refurbishment of the exhibition at the Shropshire Hills Discovery Centre back in 2017, the flicks in the sticks films that they have shown have proved very popular with the local community.
Including popular films like Peter Rabbit, Mamma Mia 2 and Bohemian Rhapsody, the Centre has been showing several screenings of films as tickets have been selling out.
Bohemian Rhapsody was shown for the fourth time on Saturday, straight after popular family film, Smallfoot and visitors to the Centre have been enjoying having the films so locally available. One Bohemian Rhapsody fan said "the film was amazing, we would come back again and again to see it and it is so lovely to have this offer on our doorstep. We love to support the Centre in all that they do and we are really enjoying the films they are having here."
The next films to be shown are A Star Is Born, Stan and Ollie and the Greatest Showman. There will be something for the little ones too as the team are putting on a My First Cinema Experience with Peppa Pig on Saturday 4th May at 10am. Booking is advised as this showing is filling up fast, tickets are £3.50 per child and adults go free.
Back